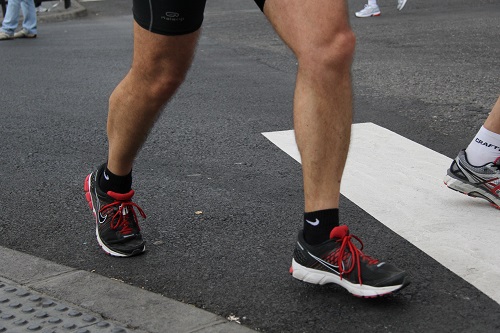 Richard Hunter is a visually impaired athlete. Klinger is his guide dog; the only one trained to lead someone while running. In a trial program, Klinger was trained to lead both walking and running to enable Richard to live independently and actively.
If the pair is successful together, other dogs may also be taught to guide runners to enable more active lifestyles for people who aren't able to run alone.
Watch
the video
to learn more about Richard and Klinger and this great pilot program.
Would you be interested in a guide dog that could lead you on a run? Share your thoughts in the comment section.
Guide Dog Gives Blind Marathon Runner "Freedom"