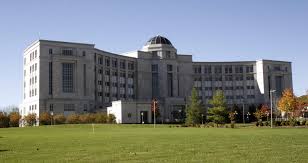 Justice Bernstein didn't let his visual impairment keep him from graduating summa cum laude from the University of Michigan. He didn't let it keep him from law school either.
Now holding a seat on the Michigan Supreme Court, Justice Bernstein shows us all what is possible for sighted and visually impaired people. His tenacity and hard work prove to the legal community around the country that being blind doesn't impair the ability to be a lawyer and judge. He also proves to the visually impaired community that anything is possible with hard work.
Read more about Justice Bernstein in this article which describes a recent speech he gave.
Justice Bernstein gives inspiring speech to Grand Rapids legal community