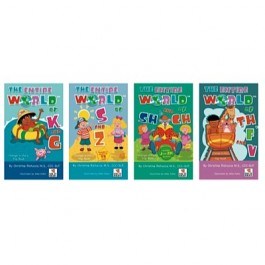 For those who are diagnosed with vision loss or blindness, braille is the most common form of reading. Technology over the years has come so very far in reaching beyond the touch of braille. While these books were designed with speech articulation in mind, they cross over the spectrum to help those with vision loss be able to hear the words on the page.
Click here
to read more about this new technology that does more than even the inventor probably imagined.
Click here
to find more resources to choose from.
Flip Then Say Articulation Books