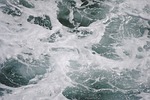 Amy Bower is a successful oceanographer who supervises PhD students, leads oceanographic cruises, advises interns and studies ocean currents.
OceanInsight is an organization that Amy is heavily involved in that helps to introduce blind and visually impaired learners to oceanography. Did we mention that she herself is legally blind?
We love hearing about people living with visual impairment who are successful in interesting careers and involved in unique organizations. To read more about Amy Bower, her work and OceanInsight, visit
the article
.
To see how we can help with independent living, visit our programs page.
Where Are They Now? A Profile on Oceanographer Amy Bower